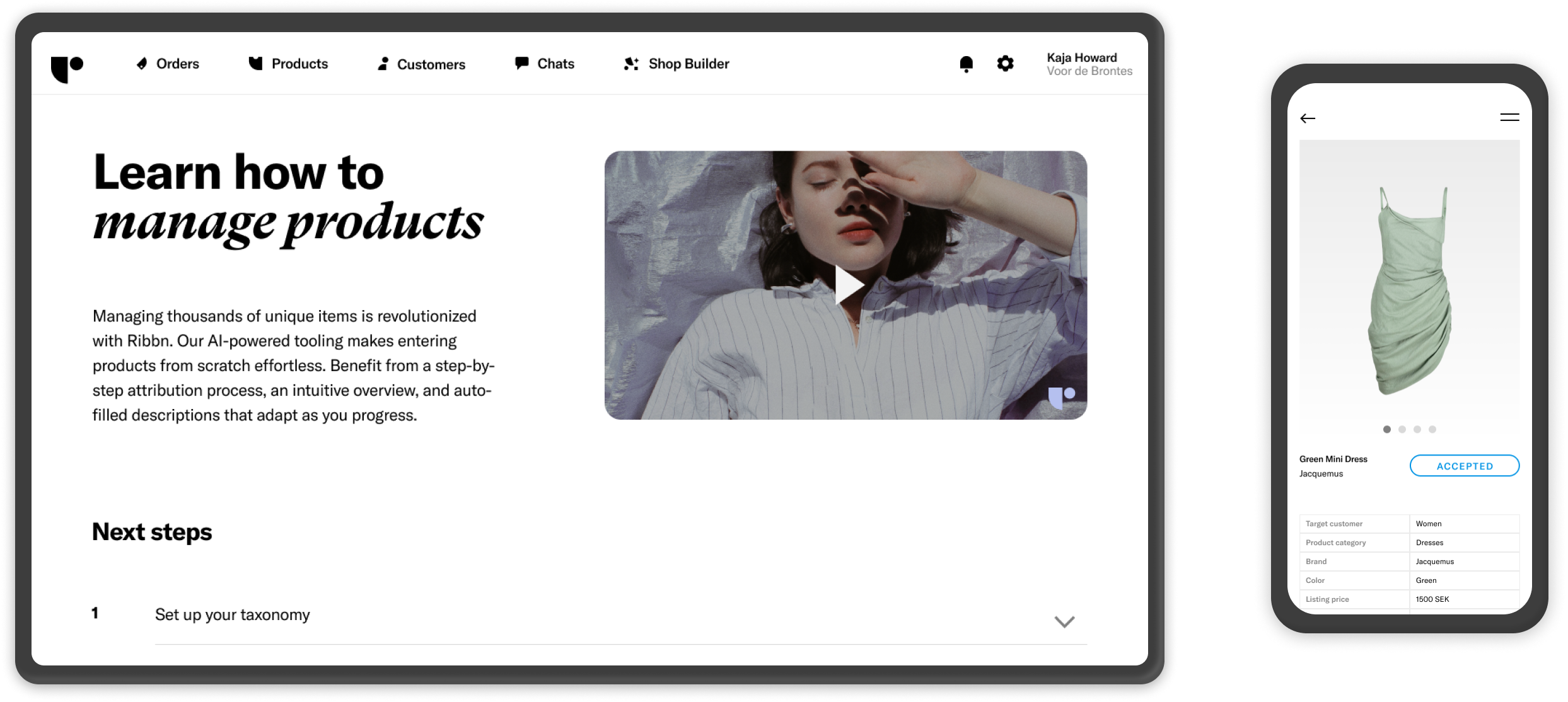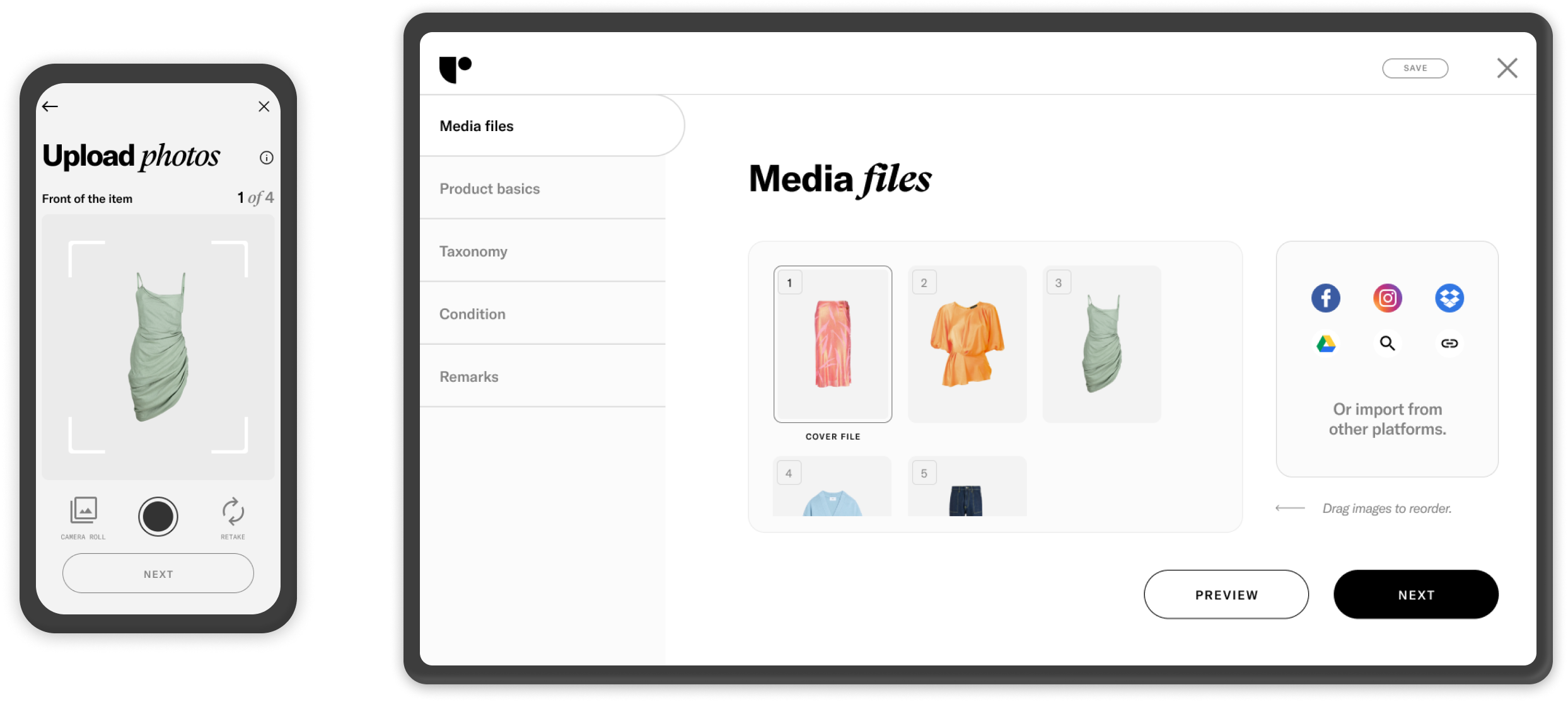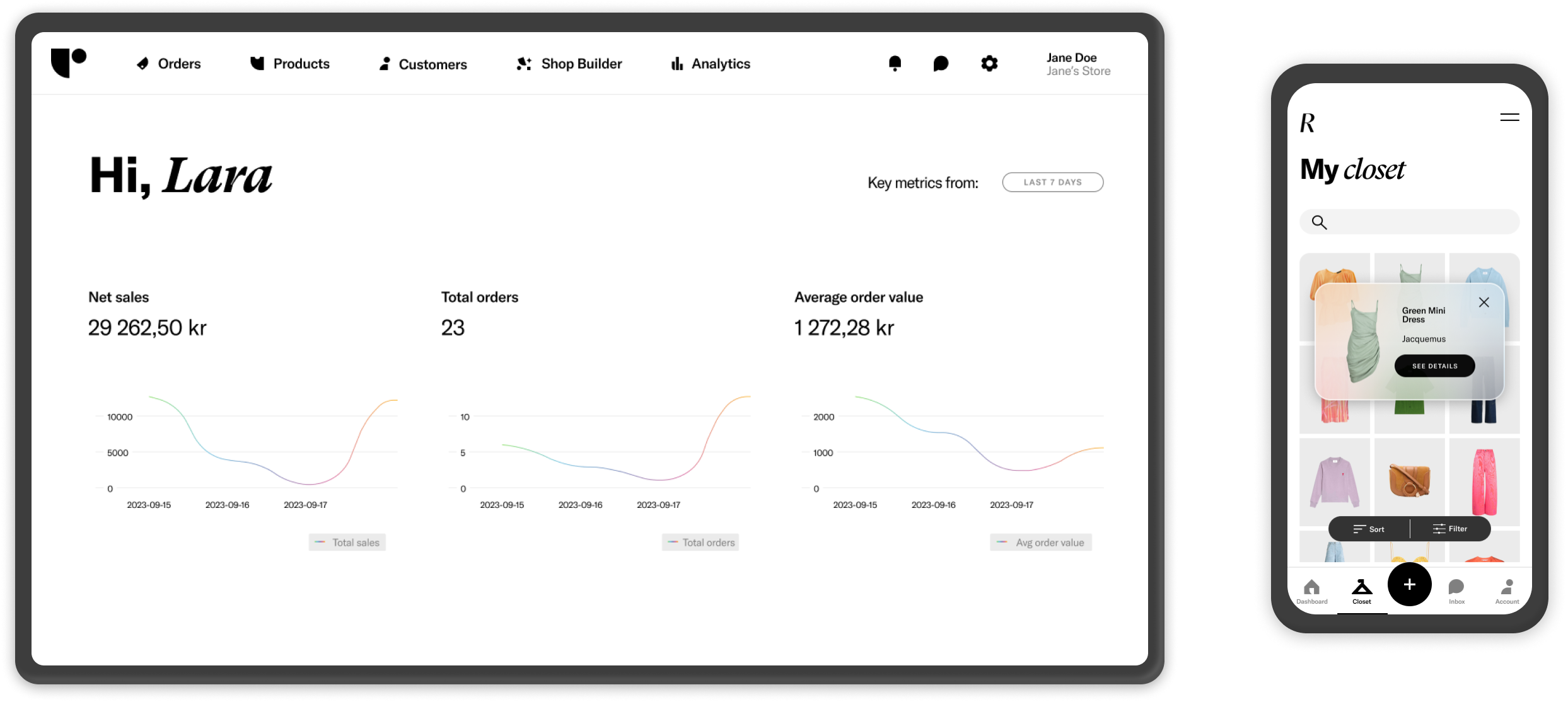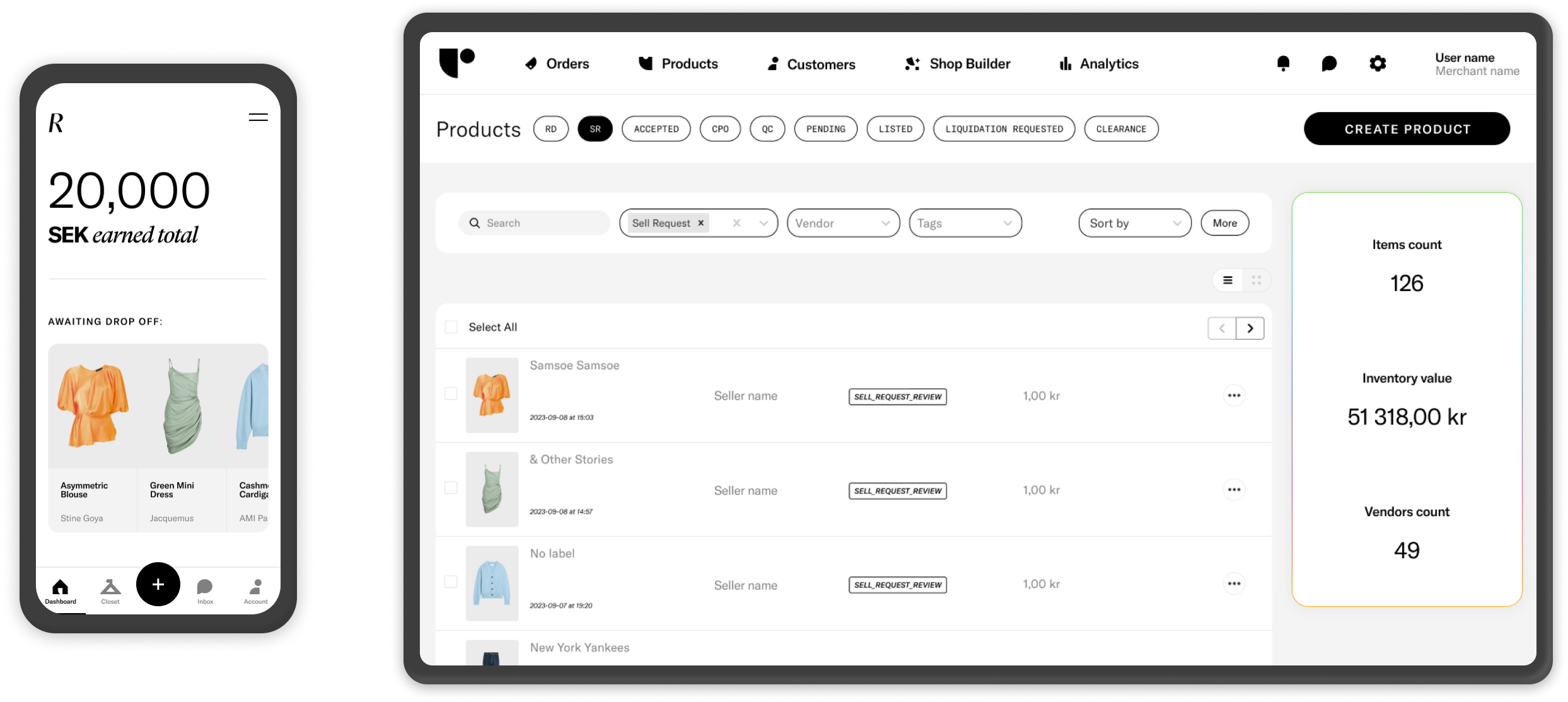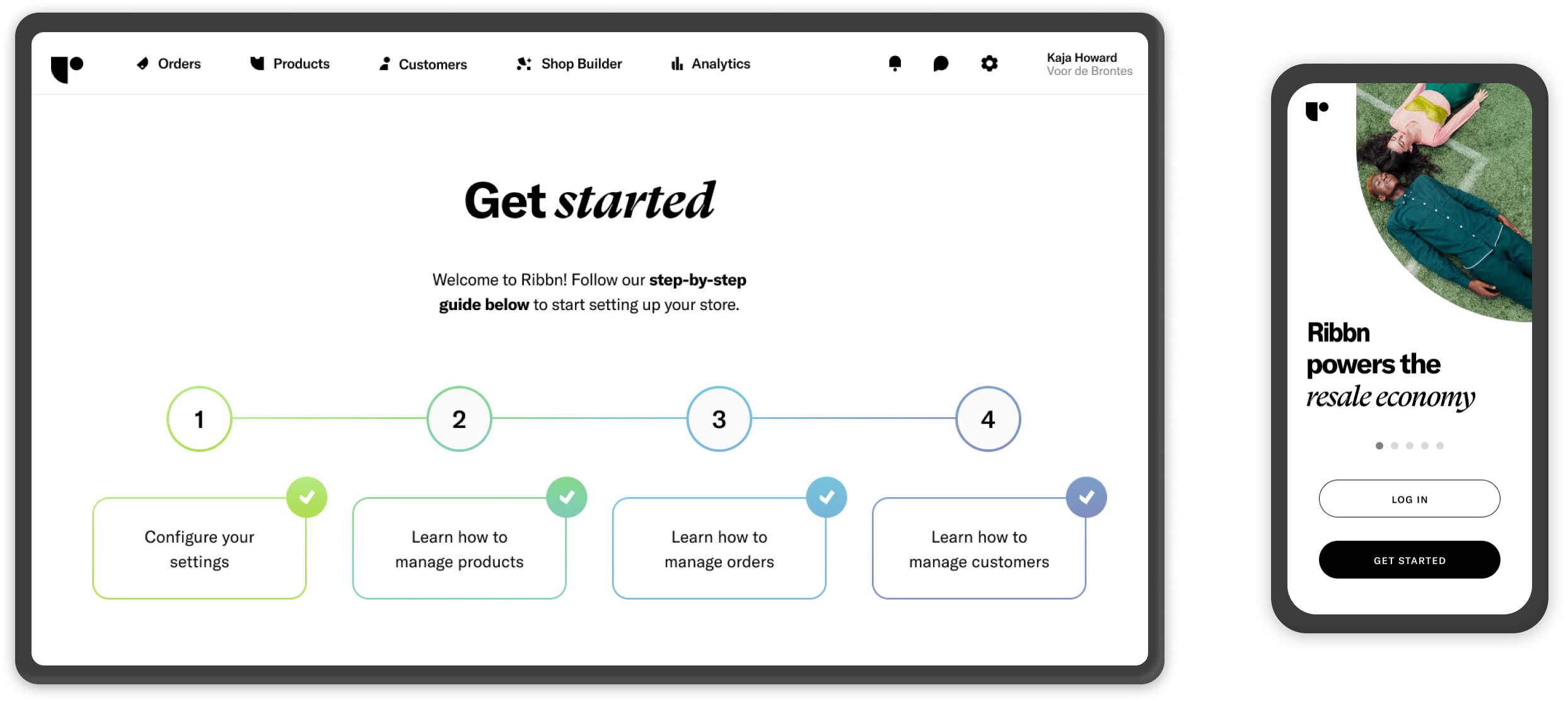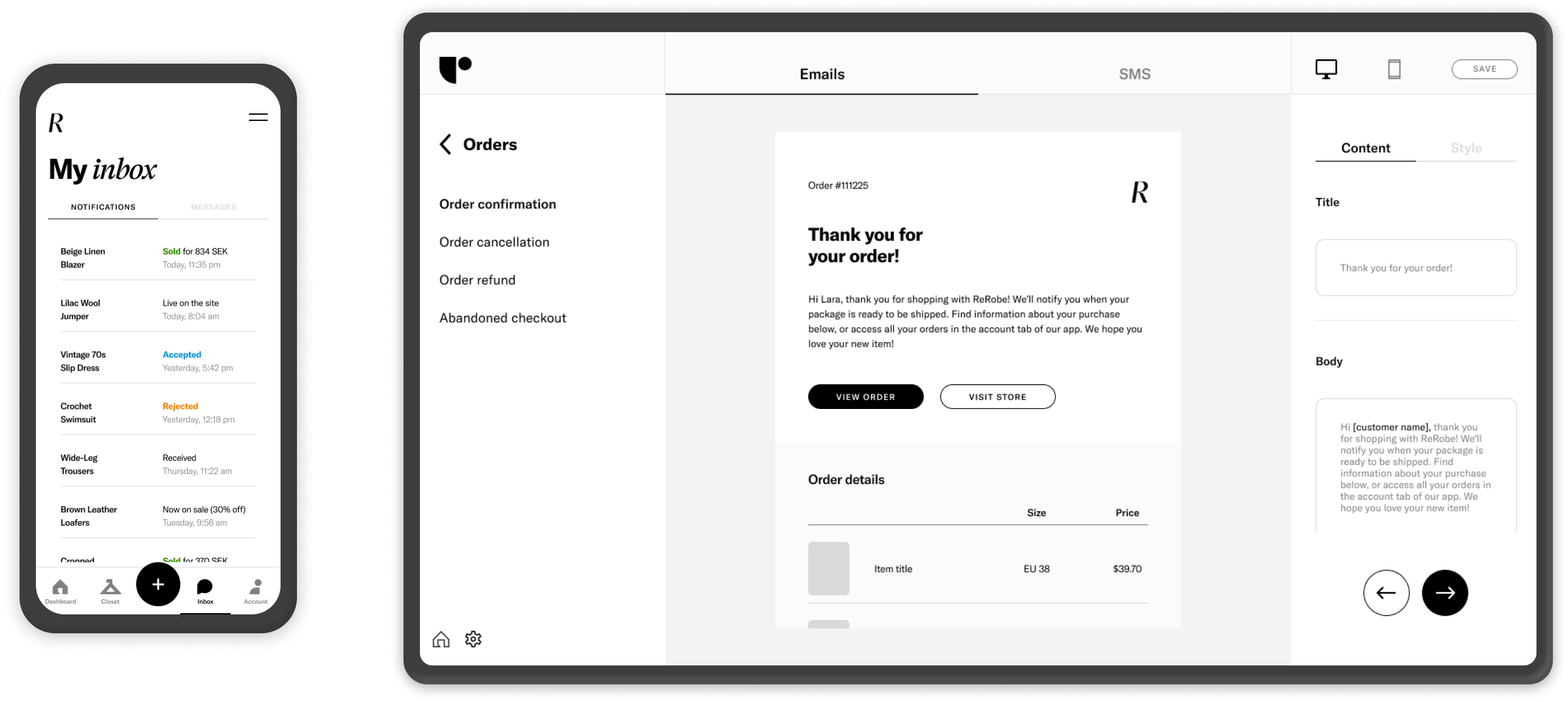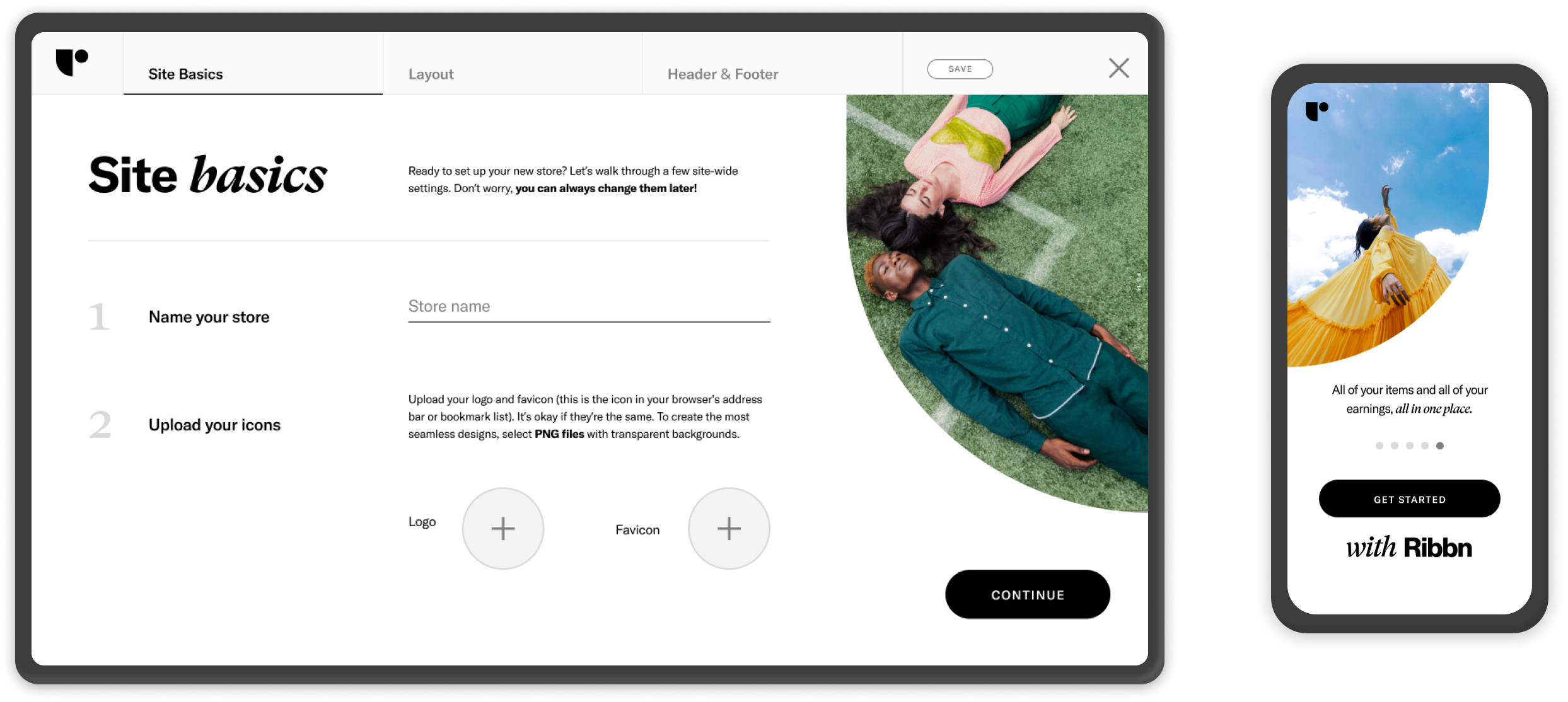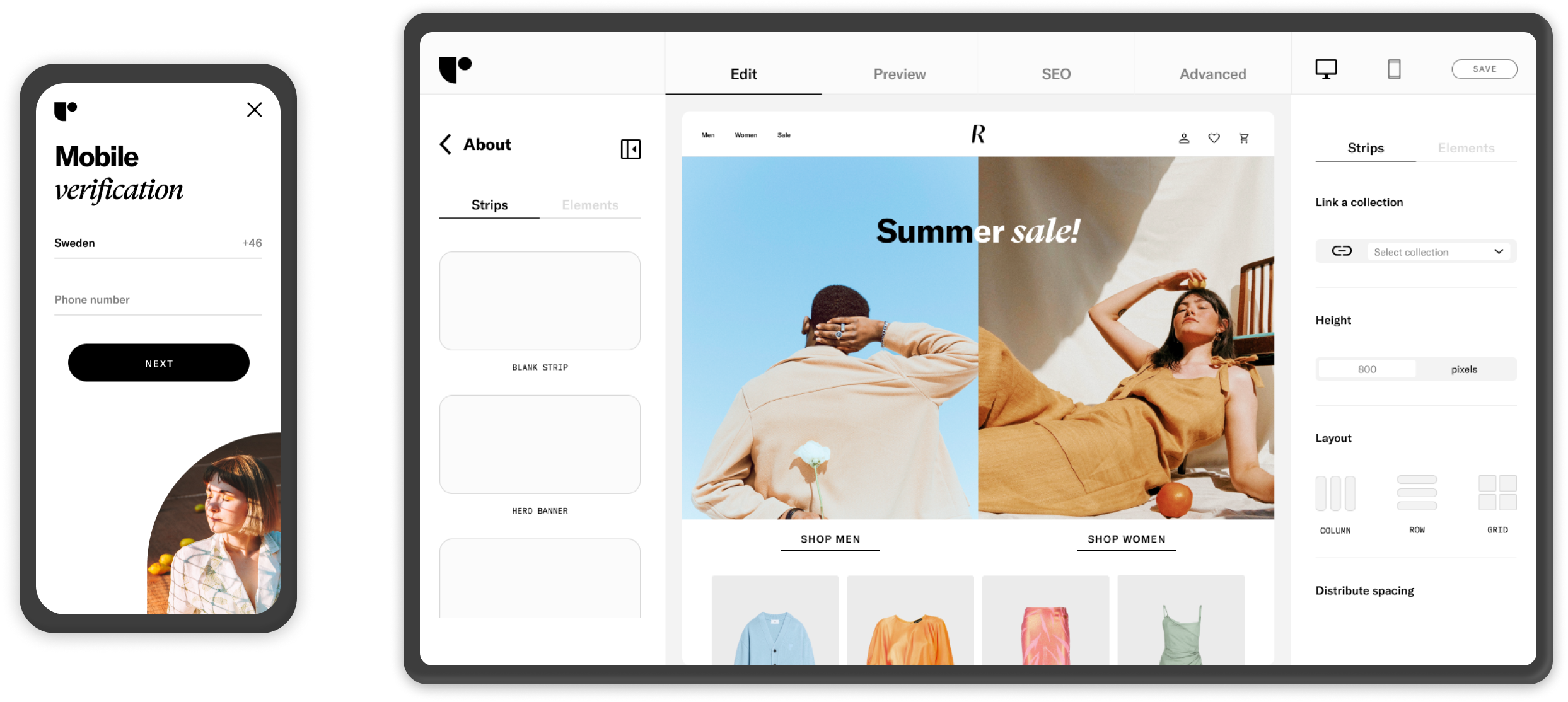 The AI-powered
commerce platform
for the resale economy
Build and scale your resale business with Ribbn,
the all-in-one platform for circular commerce.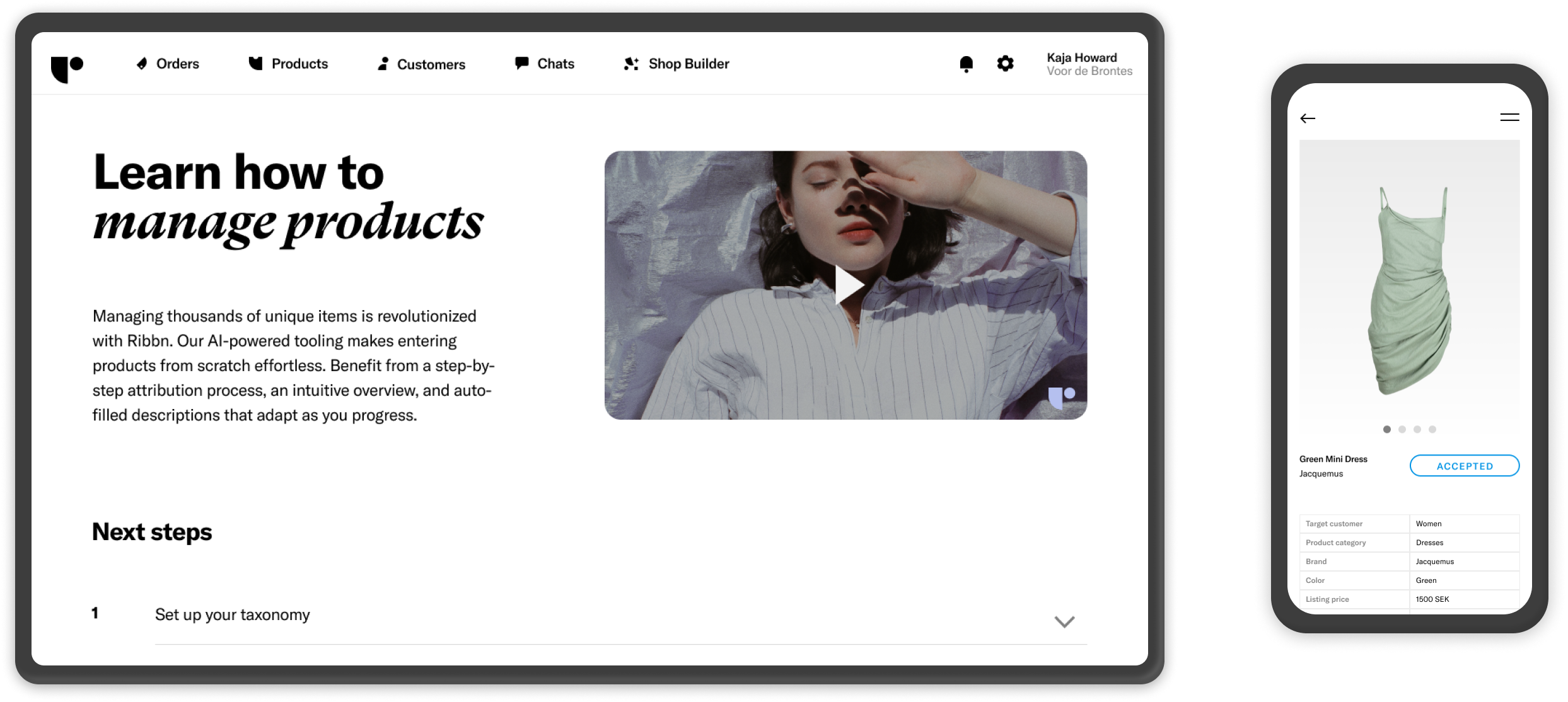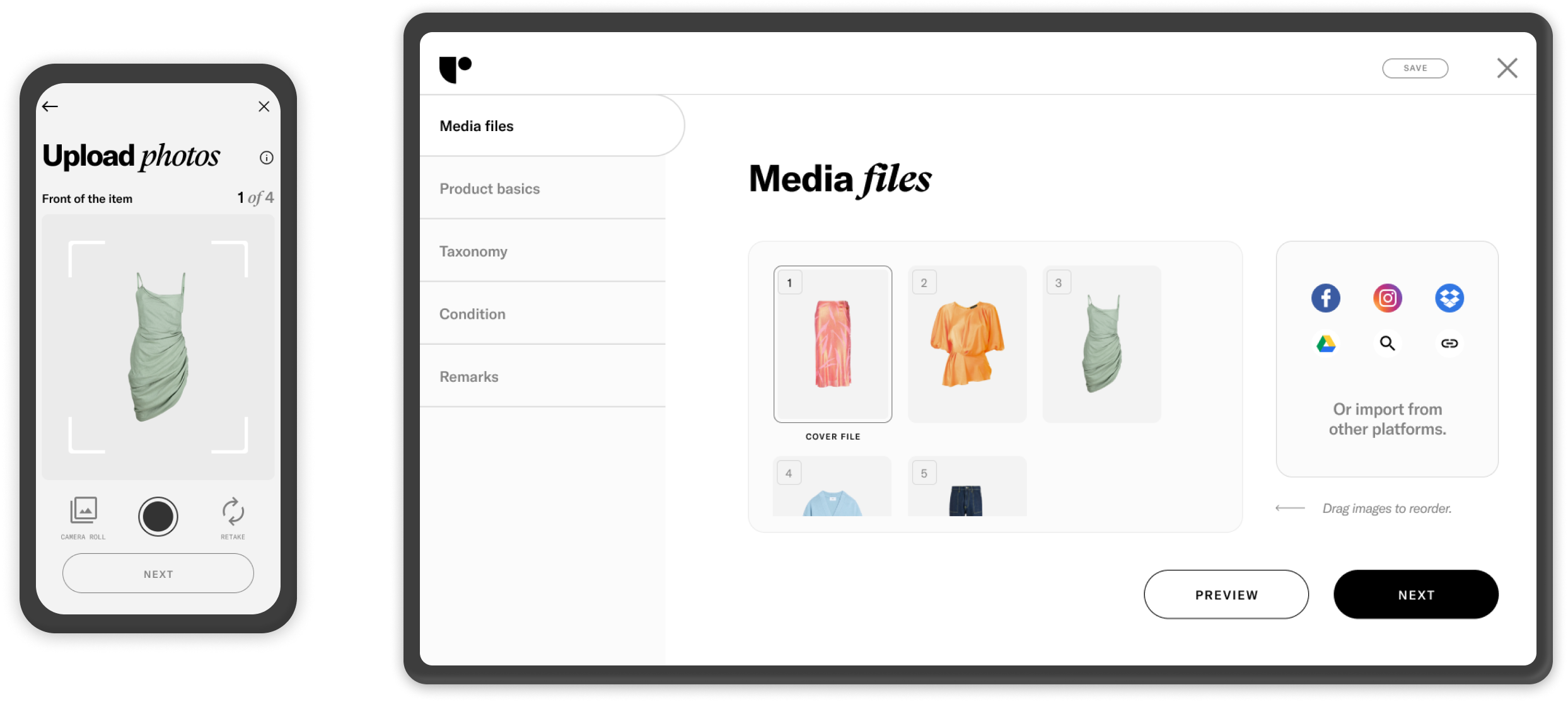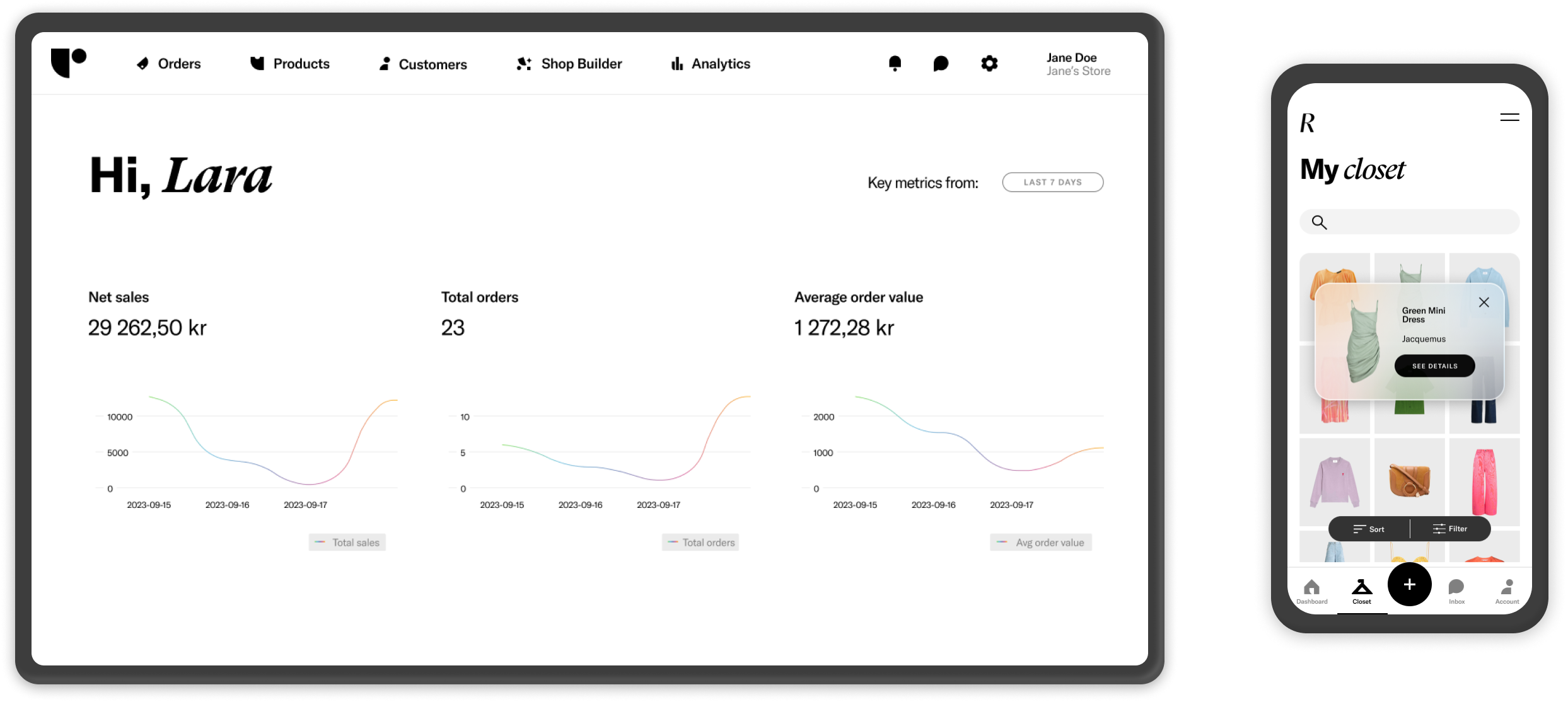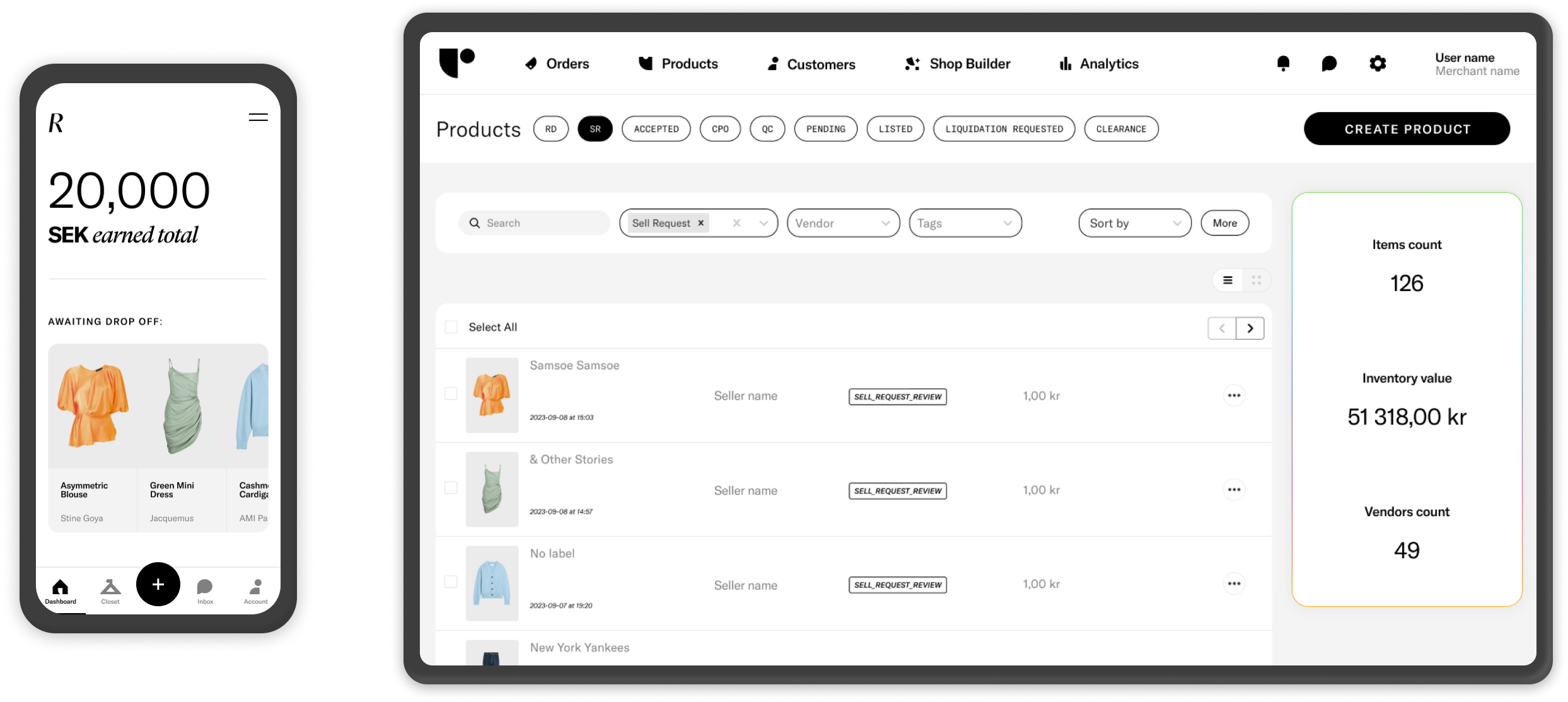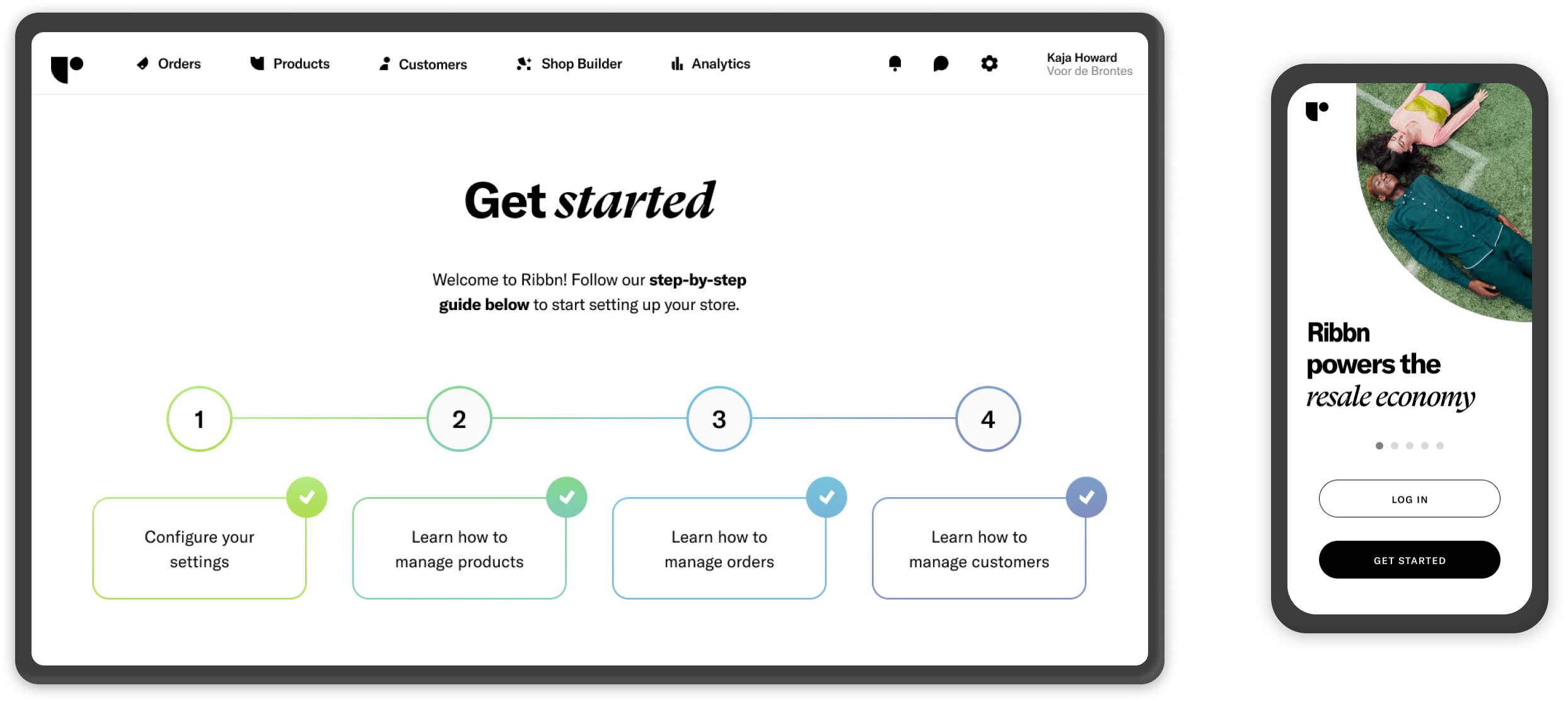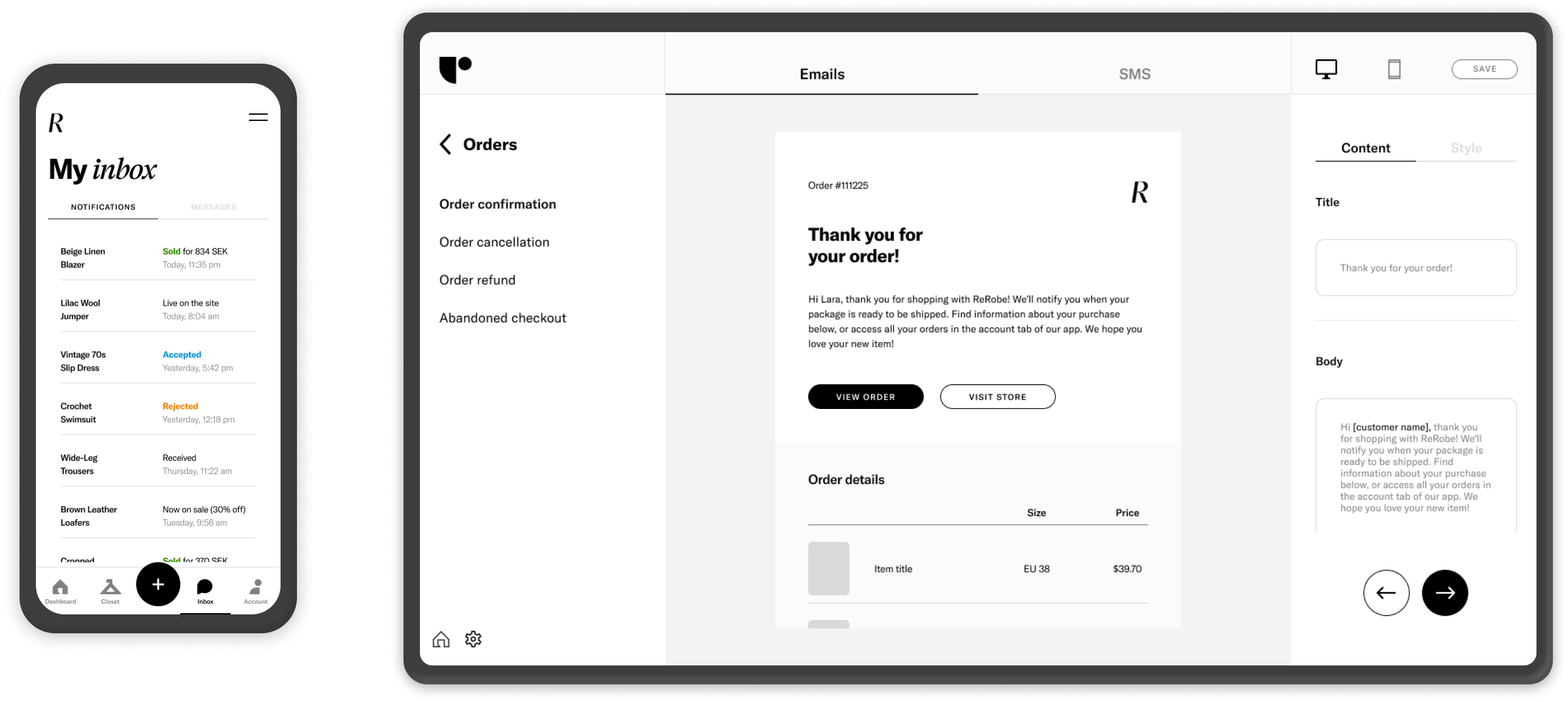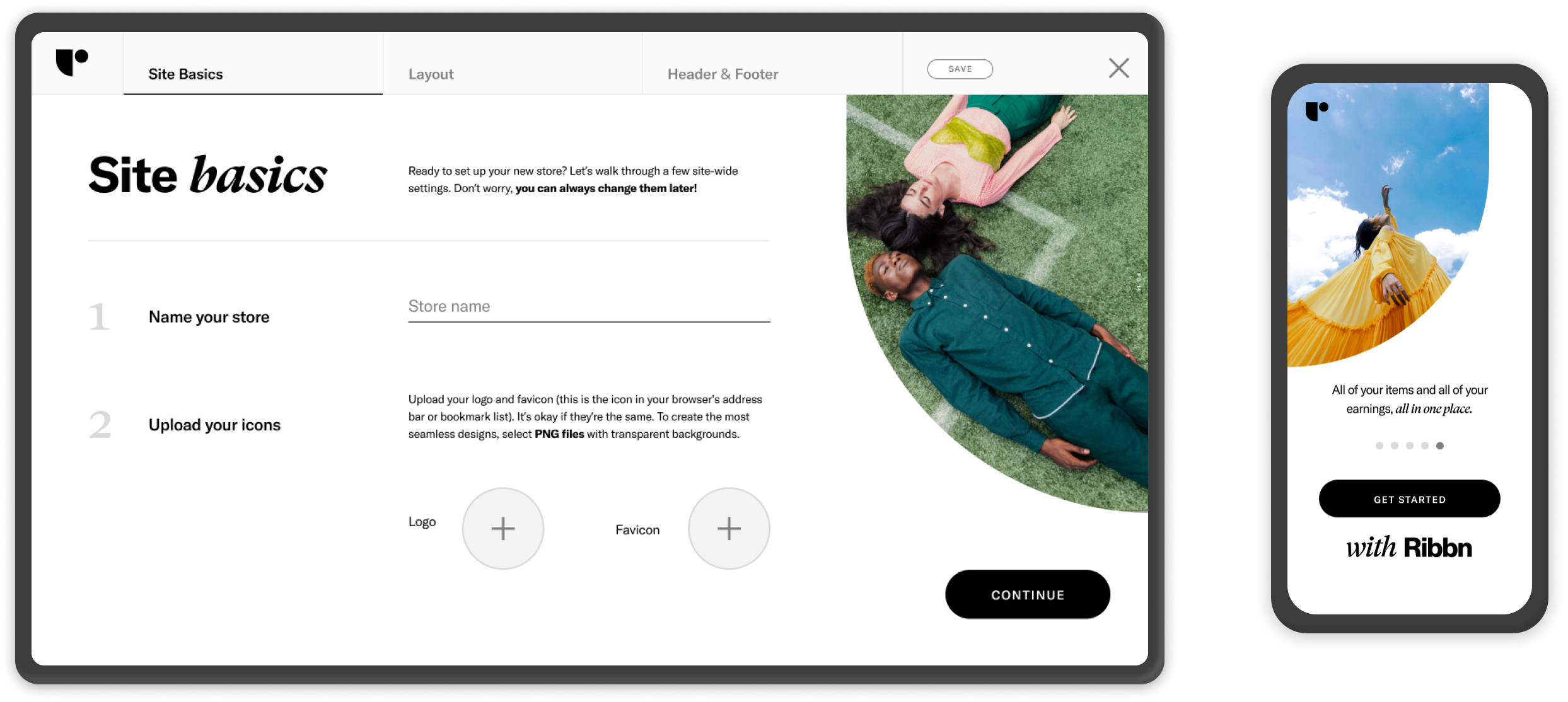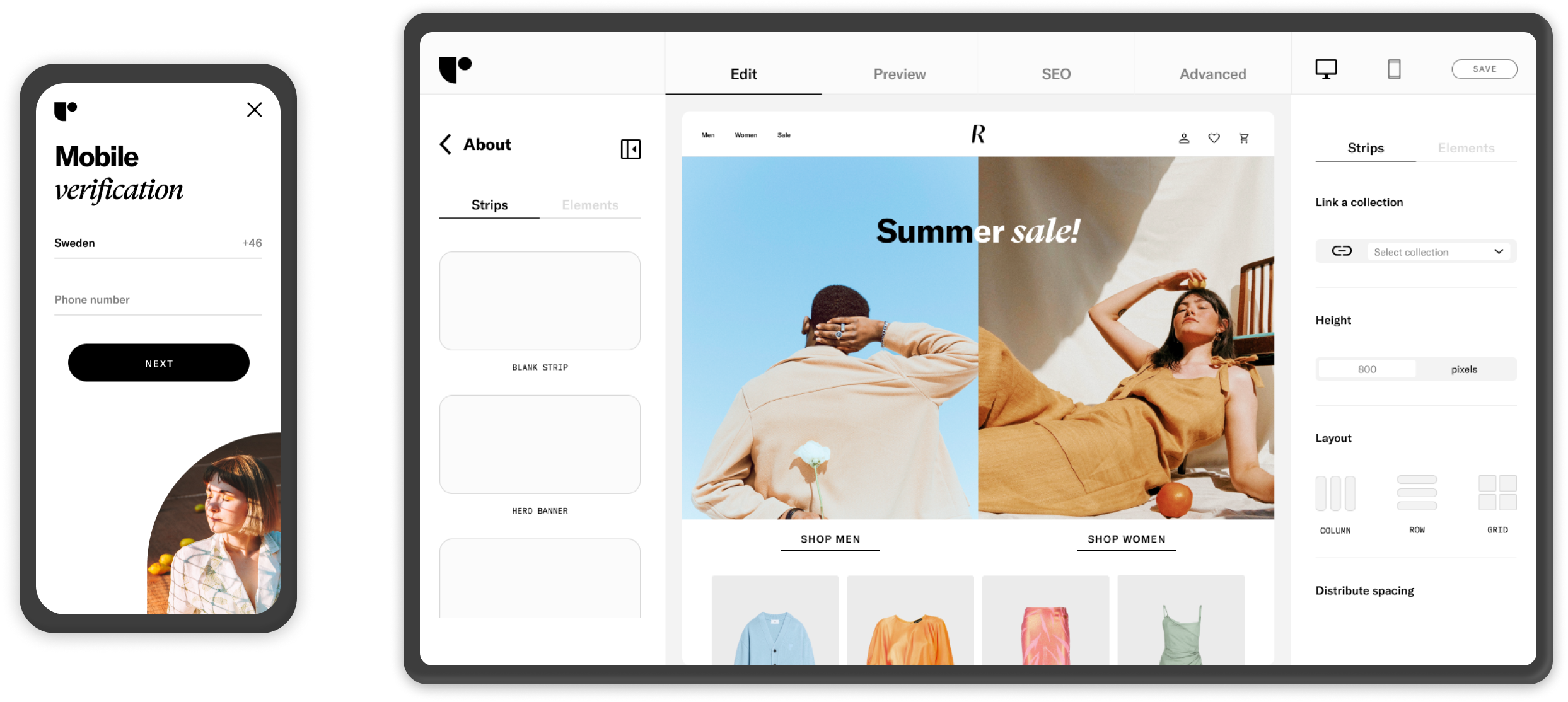 Product
A complete commerce solution for resale - everything you need to
start, grow, and manage

your business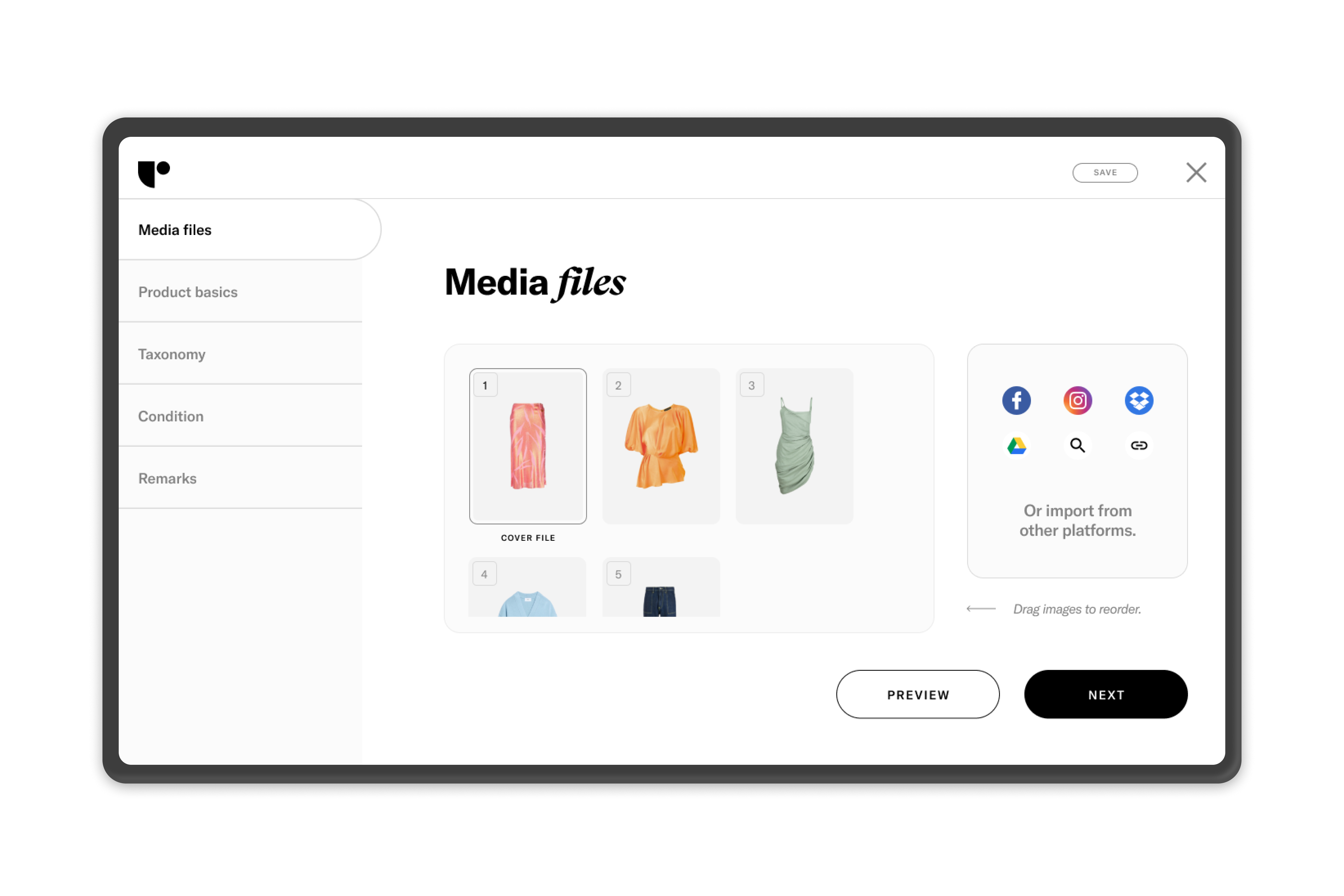 Manage products, orders, payments, and more
Our intuitive workflows and AI-driven tools ensure you manage products effortlessly, connect items to owners, and process commission payouts seamlessly.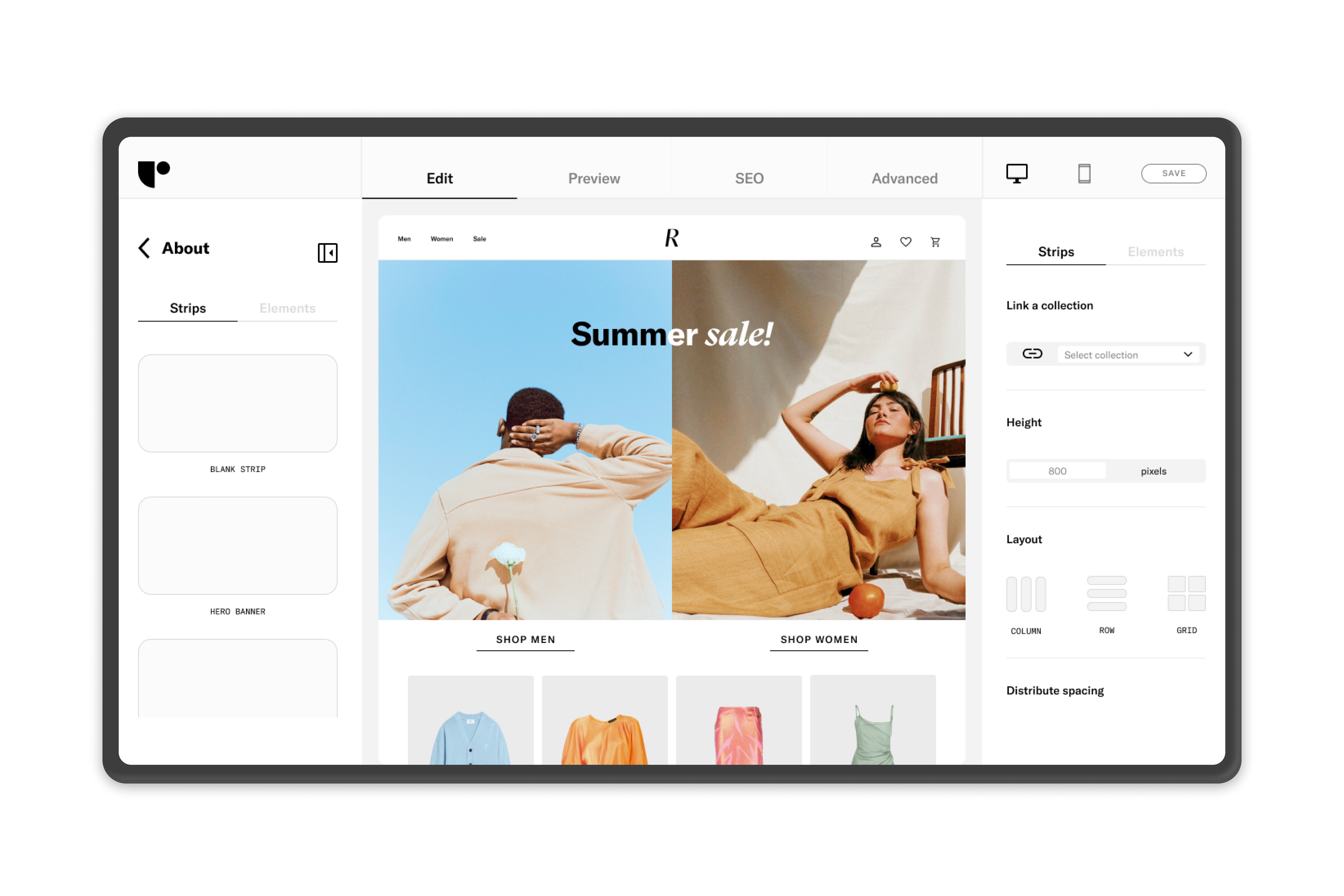 Build your online store
Ribbn's flexible site builder lets you design a flawless online store and build custom email correspondence with your customers.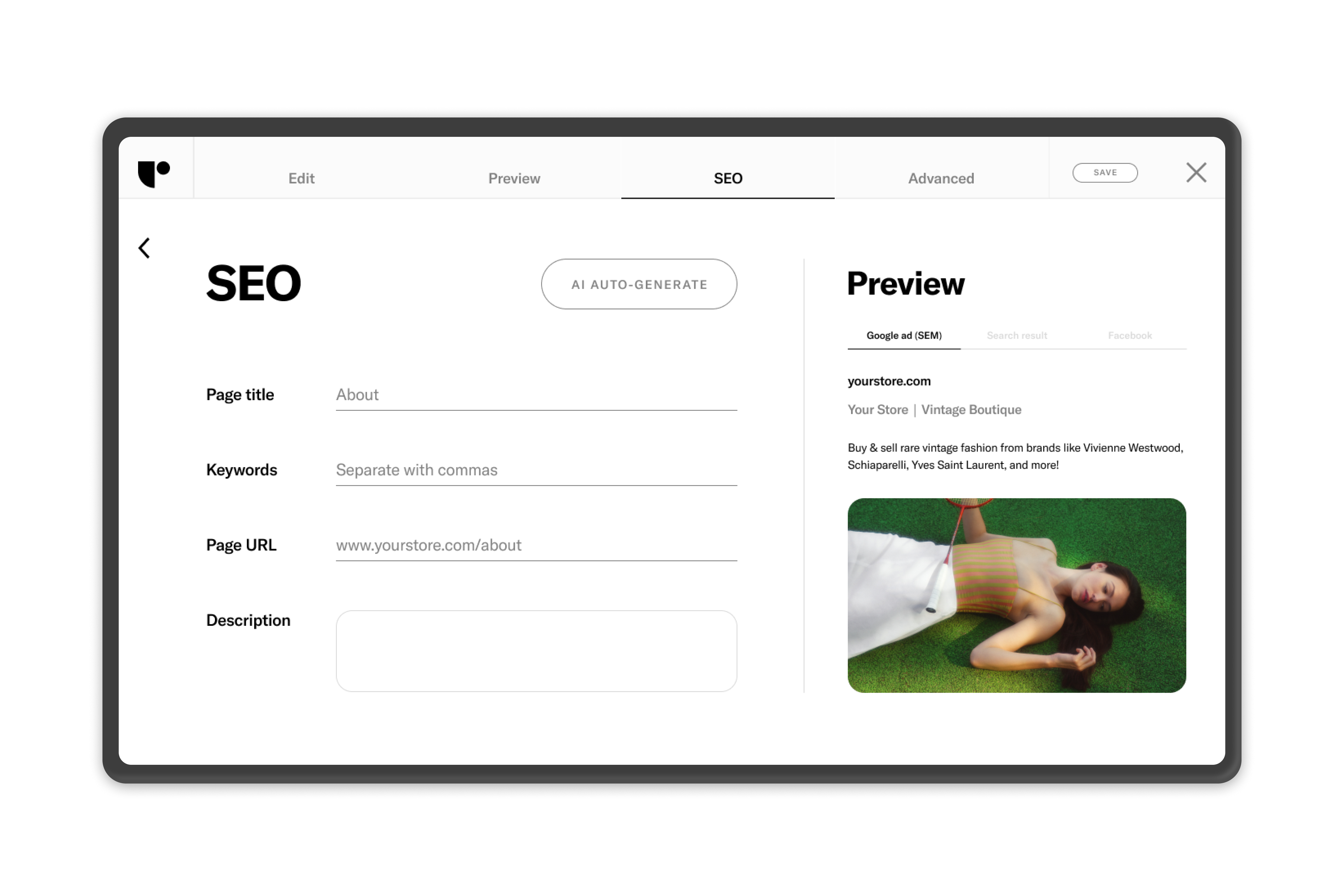 Sell globally on multiple channels
Whether it's your online store, social media channels, or even physical storefronts, Ribbn ensures your products are listed and managed efficiently across all avenues.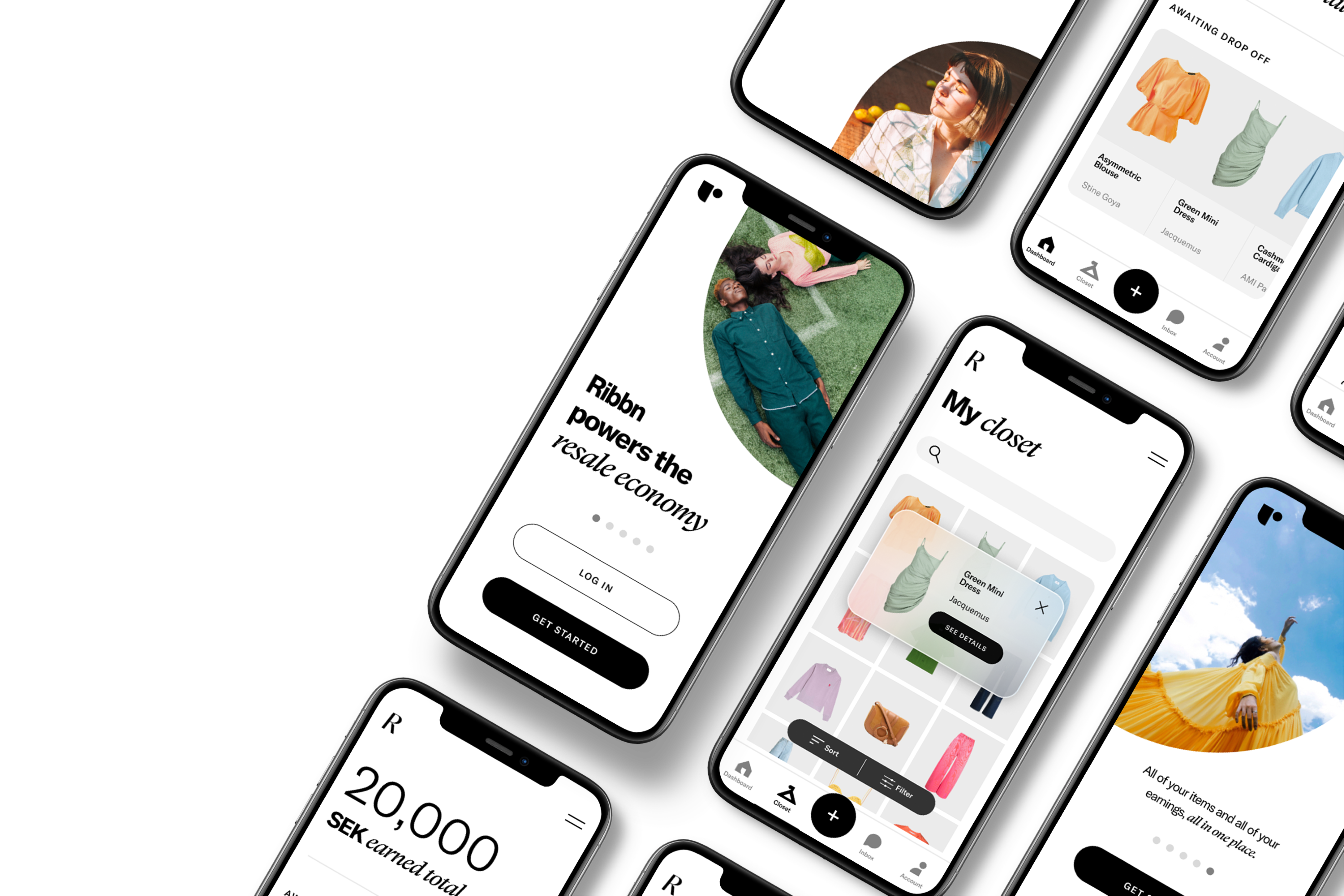 Acquire new sellers and inventory
Customize our pre-built mobile app to reflect your brand, allowing sellers to upload items, manage approved items, and withdraw commission painlessly.
---
OUR USERS
No matter where you're
starting from, Ribbn is here to help you
scale and evolve

your resale business.
Power sellers
You're a frequent seller on marketplaces like Poshmark, Grailed, or Depop, but now you want to create your own online store.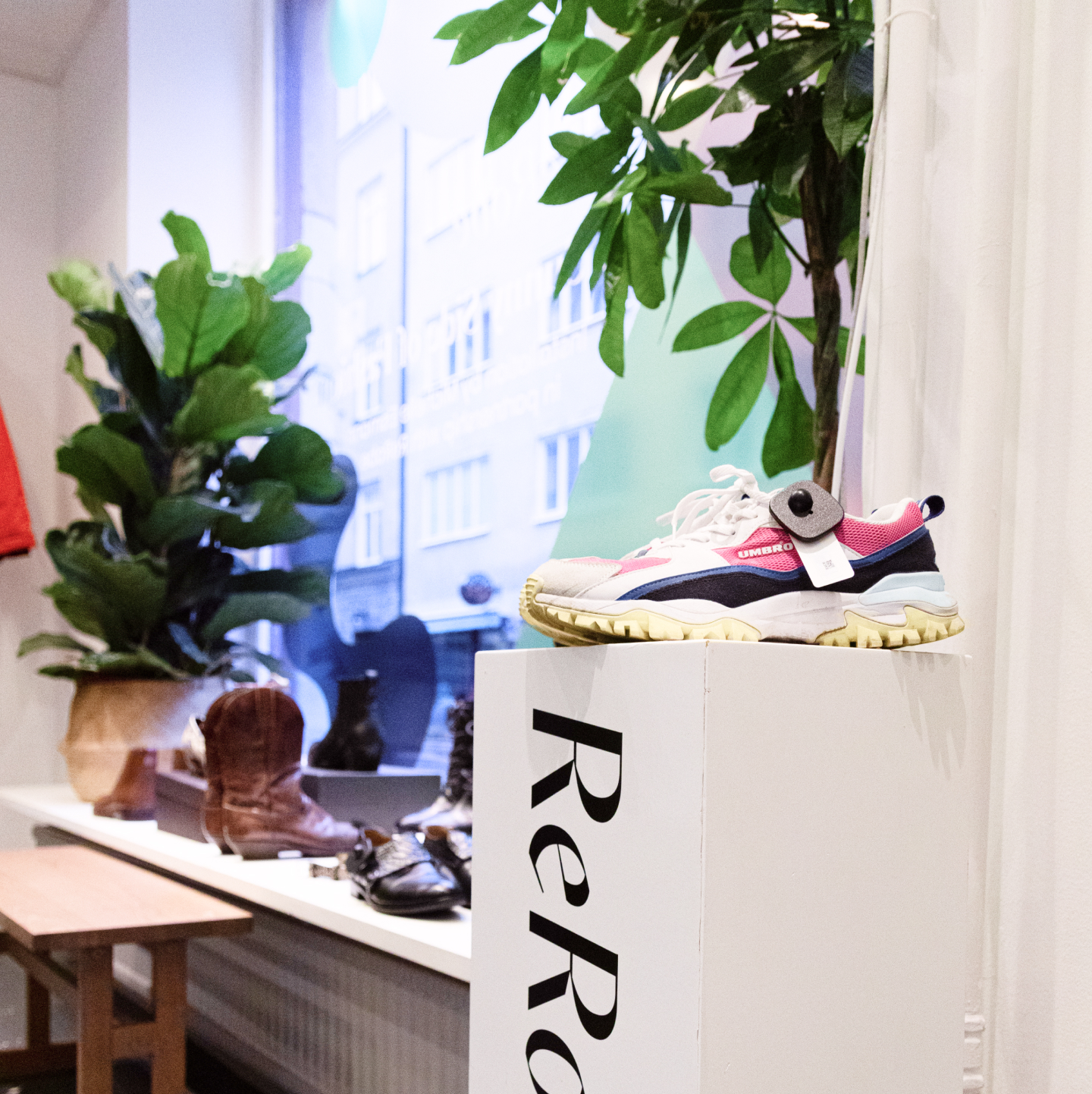 Secondhand stores
You already have a brick and mortar resale store and want to compliment it with a smart, integrated webshop.
Resale E-commerce
Your online resale business is growing and you need better tools to reduce costs and eliminate Shopify hacking.
---
Sell to every buyer, everywhere
One platform that lets you sell wherever your customers are—
online, in‑person, and everywhere in between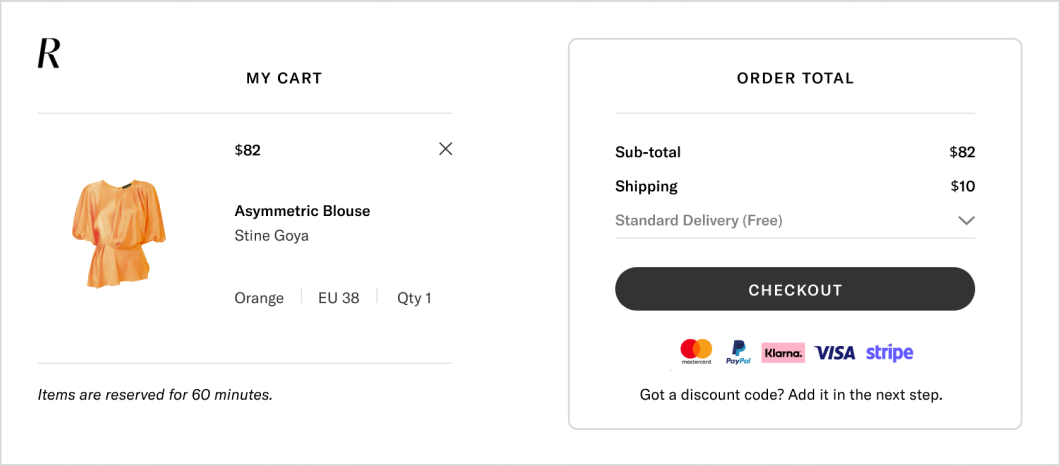 Sell on your Ribbn webshop
Make checkout your own, with customizable features that uniquely fit your business needs. Accept credit cards and other popular payment methods instantly.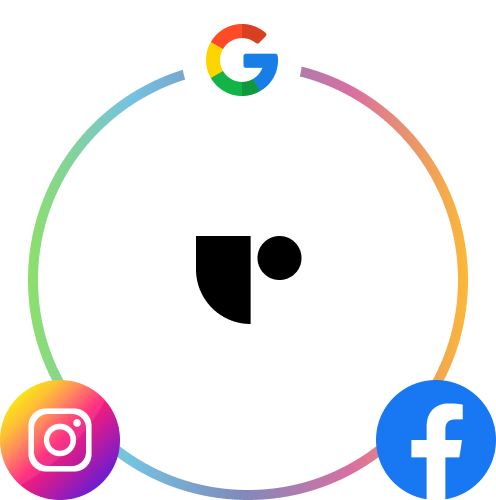 Sell where people shop
List, promote, and sell your products on the world's most popular sales channels like Facebook, Instagram, and Google—all from within Ribbn.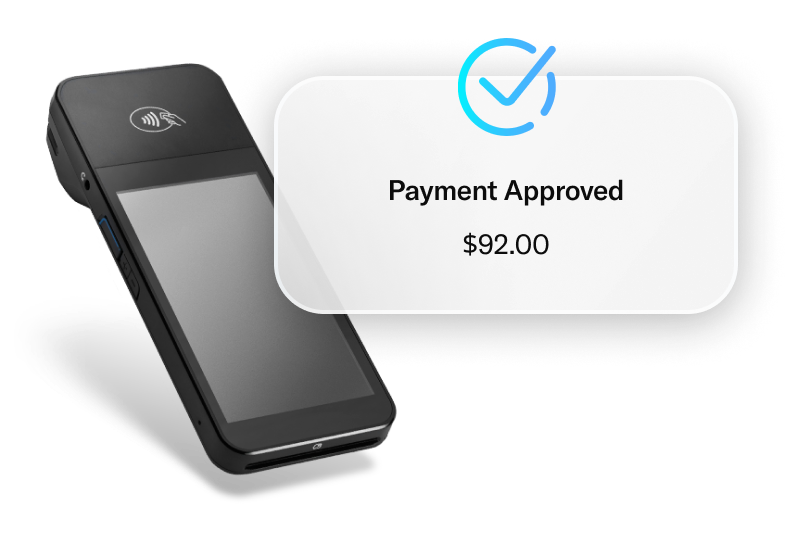 Sell in person
The Ribbn wireless Point of Sale (POS) system comes with everything you need to capture payments at pop-ups, markets, and physical stores.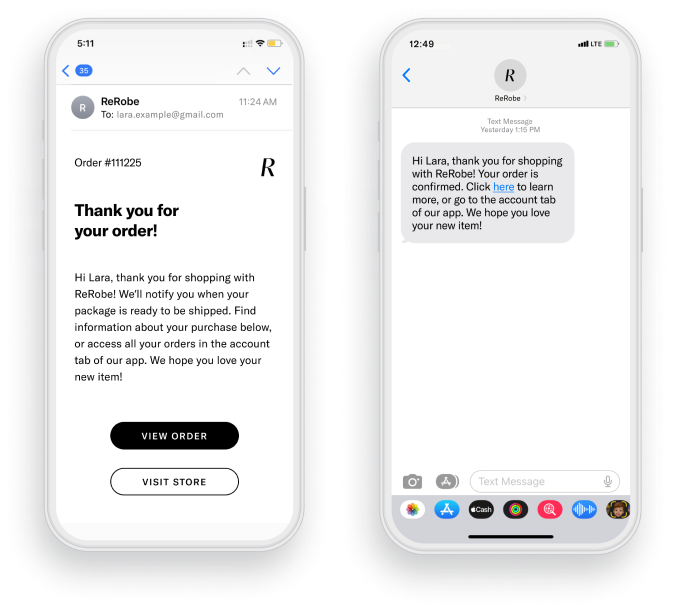 Engage with customers
Manage customer conversations, create automated messages, and offer store credit to close more sales and turn one-time shoppers into a loyal customer base.
---
THE RIBBN TOOLBOX
Webshop builder
Use our intuitive webshop builder to create and host your store directly on Ribbn, so that your workflows are completely integrated.
Notifications wizard
Our comprehensive notifications wizard allows you to manage the content and look of all your email and SMS notifications.
Resale settings
We've built resale-specific settings to help you manage commission structure, payout schedule, shipping parameters, return policy, and more.
Product Collections
Group your products into automated or manual collections to make it easier for you and your customers to find them by category.
Real-time Analytics
Ribbn's real-time analytics and reports help you to gain insights about your sales, inventory, and customers in detail.
Seller & Customer CRM
Our comprehensive Customer Relationship Management (CRM) system is tailored for both sellers and buyers.
---
ARTIFICIAL INTELLIGENCE
We leverage AI to optimize
your

product workflows
Image recognition
Our AI is trained to recognize products in images, discerning between photos that are great for business and those that perform poorly, enabling a cleaner and more professional presentation of your inventory.
Faster uploads & SEO
Boost your online presence effortlessly. Our AI helps you craft search-optimized product titles and descriptions, dramatically speeding up the product creation and upload process while ensuring steady growth in sales.
Intelligent Pricing
Benefit from our AI's capability to process vast amounts of historical sales and pricing data, providing a rich context for current pricing decisions
---
Solutions Built For Resale
Resale is not like traditional retail.
Ribbn is designed to address the
unique obstacles that resellers face.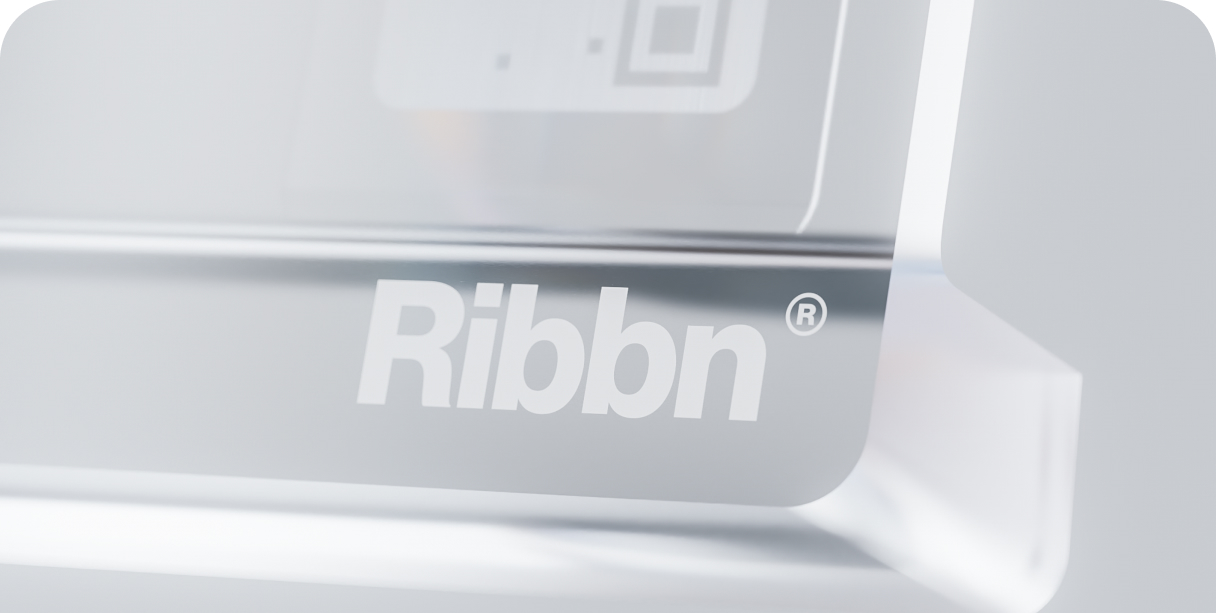 Creating new
innovations for the
resale market
Inventory tracking with RFID:
Ribbn bridges the gap between digital and physical spaces in resale by offering robust inventory tracking systems and seamless RFID integration, empowering merchants to manage their stock efficiently and effectively, both in store and online.
---
Tailor-made for One-of-a-kind Items:
Our system efficiently manages unique Stock Keeping Units (SKUs) ensuring that each item is accurately tracked and available for sale. Whether you deal in vintage clothing, rare books, or collectible toys, Ribbn keeps your inventory organized and easily accessible
---
Smart queuing system for checkout:
Unlike Shopify and other traditional retail platforms, Ribbn ensures one-of-a-kind items aren't double-sold. We've created a smart queuing system: if an item is in someone's cart, the next shopper joins a waiting list and is notified if the item becomes available.
---
Seamless commission management:
Resale merchants often find themselves matching their sellers' commission earnings in spreadsheets with their product and order data in e-commerce systems. Ribbn seamlessly tracks earnings and commissions for each item sold, eliminating the need to juggle multiple tools or systems.
---
Advanced sorting and filtering:
Ribbn incorporates advanced sorting and filtering capabilities through an intelligent taxonomy system customized to each merchant's inventory and business needs, improving the search experience for customers and merchants alike.
---
Our Story
We know what it takes to
successfully run a resale
business.

This is our story.
Ribbn was created by software pros and retail experts who experienced the challenges of growing a consignment business.
---
Pricing
The future of resale is finally here.
Start using Ribbn today to

electrify
your online presence and boost sales.
Essential features to create your store and run your resale businesss.
$49/month
Online store

Unlimited products

Sales channels
Omnichannel tooling empowering small and medium-sized businesses.
$129/month
Includes everything in starter plus:
Mobile app

Wireless POS system

RFID Tags
Bespoke solutions and advanced features for large-scale businesses.
$2000/month
Includes everything in business plus:
Advanced AI

Custom reporting

Systems Integrations
---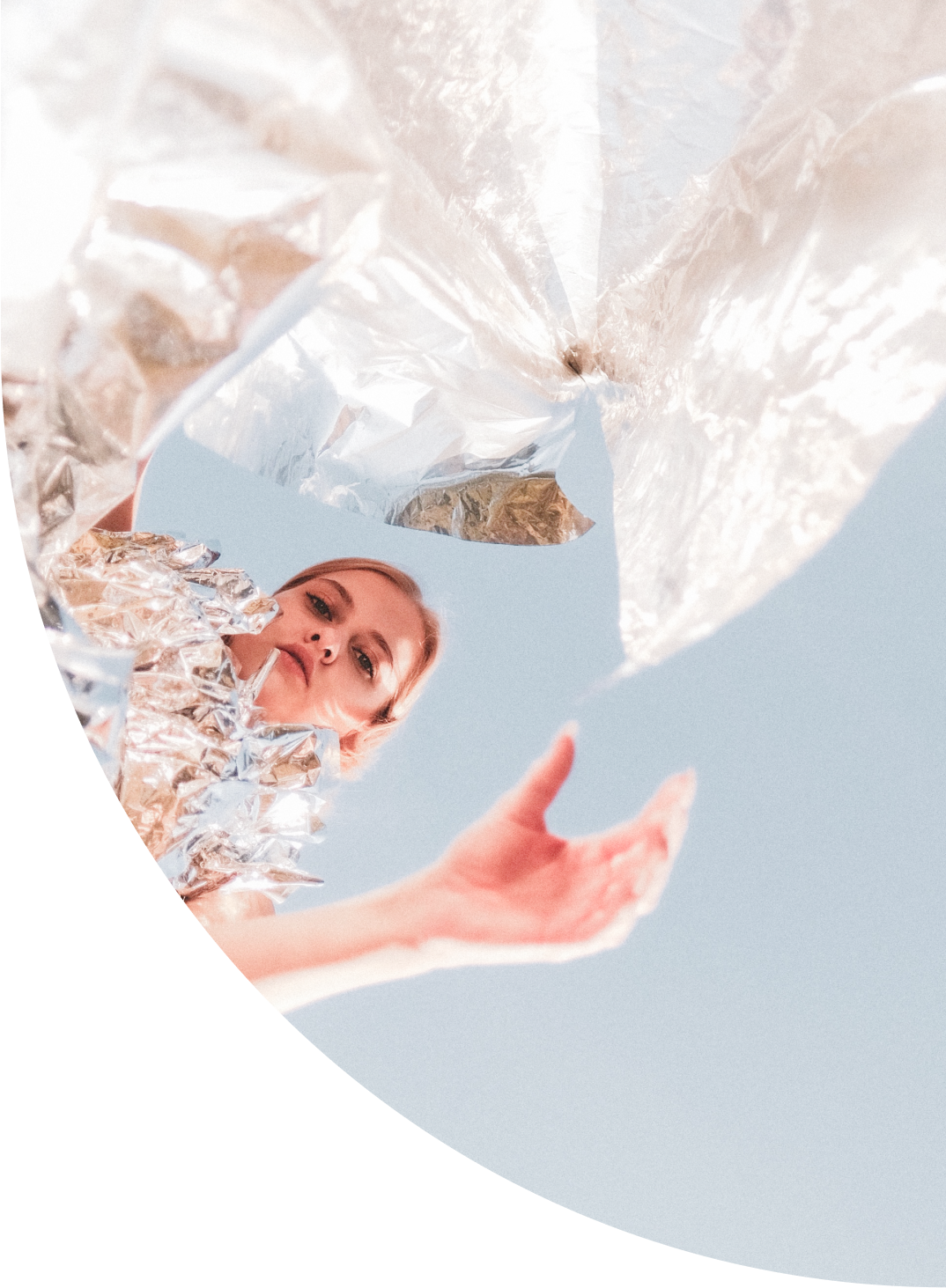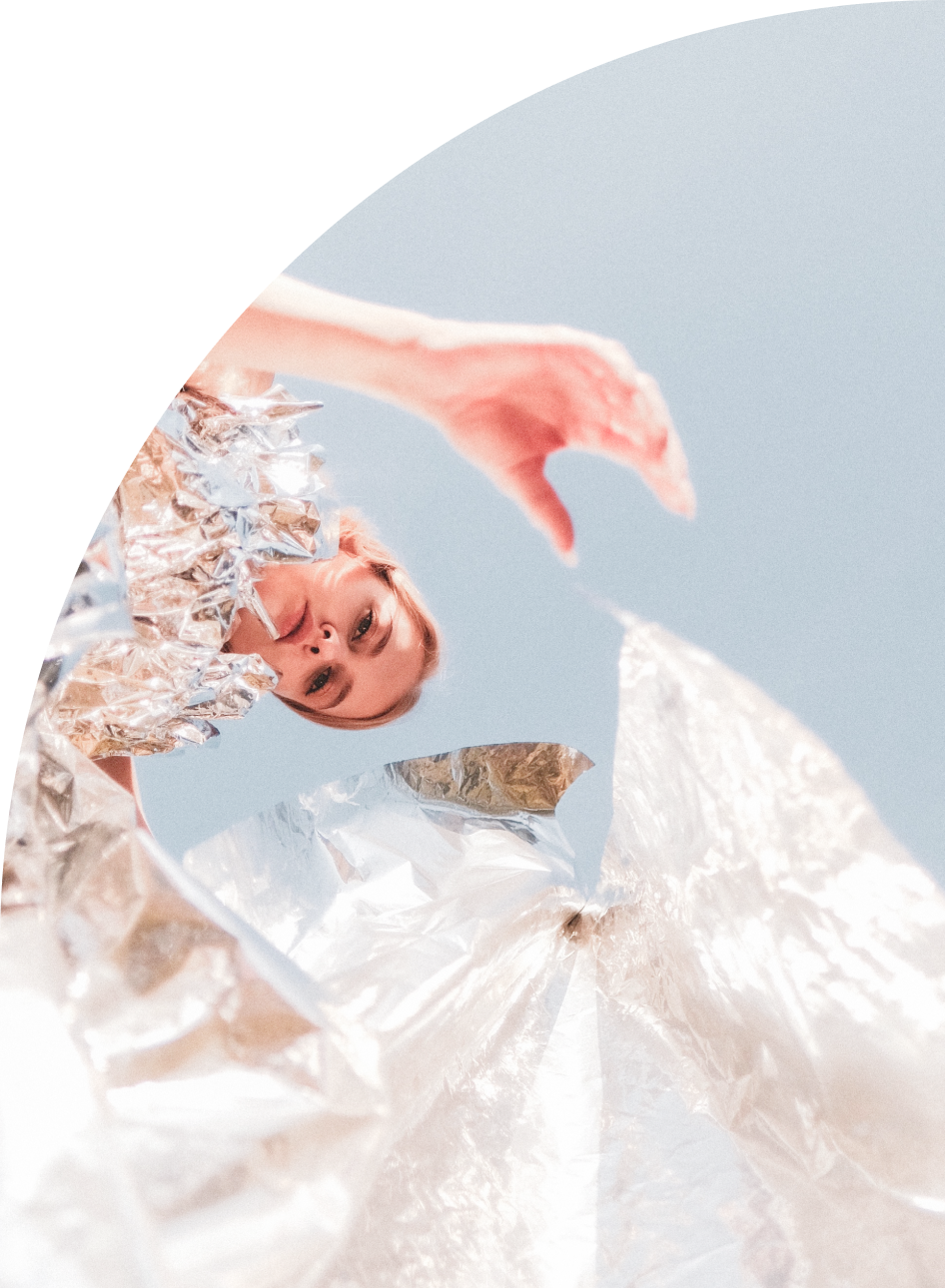 Join the
re-commerce
revolution
Be the first to experience Ribbn by registering now for early access